Thailand is home to a large expatriate community. As a newcomer, you might feel overwhelmed with all the details to keep in mind. It's a different country, after all. You might not even know how to dial the ambulance yet. A mishap happens and you find yourself in need for medical treatment. Feeling lost? You shouldn't be. Here are some helpful tips to help you get the medical treatment that you need as an expat in Thailand.
Who should I consult?
It is often easier to find a specialist than a general practitioner in Thailand. A specialist at a general hospital should be able to treat most general ailments although they tend to diagnose and treat within the parameters of their speciality. A specialist is also more likely to quickly run many tests and investigations, some of which that may not be totally necessary.
It is worth seeking general practitioners or family doctors that are available in some hospitals. Primary care physicians serve on the frontline of healthcare and provide a service that many European and American citizens will be used to. GPs ensure that patients get the right care, by the most appropriate provider and in the right setting.
If you are insured and seeking specialized medical care, contact your health insurance provider for information on where to go for treatment, they may even have an exclusive arrangement with hospitals for a primary care service. Unless in an emergency situation, policyholders are nearly always required to pre-notify their insurer before arranging an appointment especially for a serious condition .
Consult within the expat community for advice on where to seek treatment for specific conditions or issues you may have. In Thailand, most doctors do not have a specific place of work. They may be working in both private and public institutions.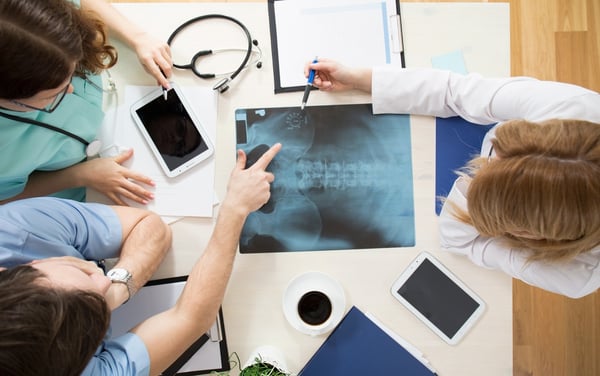 Where should I seek treatment?
Healthcare in Thailand is generally of good quality, with many doctors and specialists able to speak in English. Public hospitals have a relatively good standard of care but lines can be long and the equipment is sometimes old and outdated. Public hospitals and clinics outside Bangkok may not be up to western standard. For this reason, private healthcare is generally recommended for expats.
Given Thailand's booming reputation in medical tourism, there are many reputable private hospitals where most expats go. You are more likely to get a bed in the private sector hospitals and they have much shorter waiting times. Private treatment is also much cheaper than the prices expats from developed nations may be used to. You can seek a recommendation from your human resource department or your colleagues. If you are interested to learn more, you can also check out our complete guide to hospitals in Thailand.
Pharmacies in Thailand are allowed to dispense many medications that can only be obtained by prescription in western countries. But you should be aware that Thai doctors and pharmacists tend to over-prescribe antibiotics. It's better to seek a proper prescription and you can also ask for a cheaper or generic version of the drug you need as a cost-effective measure.
What do I need?
Expats working in Thailand are required by law to have health insurance. You are qualified for social security which is funded by a monthly salary deduction. By this program, you are entitled to free consultations and medication, but consultations are usually very brief and medications are limited to generics.
With over 35 licensed companies, opting for private health insurance, especially one that caters for expats can keep you well prepared for any unforeseen circumstances. Private health insurance provides access to an excellent standard of care at a range of private facilities.
You may use your home country health insurance that is applicable in Thailand, but one distinct advantage of going with an established international insurance provider is that the hospital or clinic will be used to working with them. Especially in network hospitals, the healthcare procedures will be hassle-free as you show your insurance card.
For expat residing temporarily as a tourist, without travel insurance, you can still visit the government hospital for the needed medical treatment. But not all medical treatment is available for free. If any payment is required, the public hospital staff will discuss possible payment options with you.
In some locations, the Ambulance service in Thailand may be free regardless of nationality. But it is better to get a Thai speaker to make the call. There are private ambulance services in Thailand that cater to English speakers. You can also call hospitals directly where an English speaking receptionist will transfer the call to the emergency department of the hospital, which could provide an ambulance to your home if needed.
But the basic rule of navigating any new place is ultimately by building a strong support network consisting of your friends, family and getting the financial support that you need. At LUMA, we believe that providing comprehensive health insurance is the support you need to set your mind at ease in confronting any medical need that you may encounter.
If your illness is non-life threatening we recommend you go to a primary care physician first to get a holistic view.