Living abroad has its share of thrills and conveniences, but people also find that many things they took for granted are different overseas. For example, what should you do in an emergency? Does calling 911 help? How (and when) should you call an ambulance – and how will you communicate with emergency responders when they arrive?
Knowing who to call
A few years ago, Thailand planned to set up a 911 emergency number – but then changed its mind and stayed with its old system. As of right now, Thailand's general emergency numbers are as follows:
Police and general emergency – 191
Medical emergency – 1669
Fire – 199
Tourist Police – 1155
Operators at these numbers speak English and Thai. Even so, it may be preferable in a medical emergency situation to call your hospital's emergency number directly. The hospital's response time will be similar to that of the city's emergency services, but by calling the hospital, emergency doctors will already be familiar with the emergency when you arrive in the ambulance. They can then begin work right away, saving precious minutes that might have otherwise been spent gathering preliminary information.
For this reason, it is worthwhile to take the time now to research which hospital you plan to use in case you need it. We recommend that you download the Luma Care app which has the locations of hospitals across Thailand and save the hospital's contact number on your phone.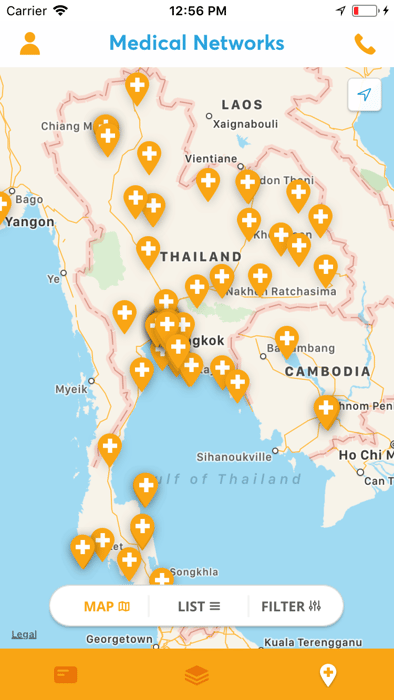 Ambulances are intended for true medical emergencies. These include life-threatening situations – real or potential – where the patient could be at risk for further injury if they are moved without special care or if they are not treated at the scene. If time is of the essence, or if medical assistance is necessary before travelling to a hospital, then call for an ambulance right away.
Knowing what to say
When calling for assistance, it is important to stay calm and give clear, accurate information to the operator. You will need to tell them the following:
The location of the patient;

A description of the patient and their medical situation, including key vital stats such as whether they are awake and breathing;

The name, age and gender of the patient;

A summary of any known medical conditions they may have; and

Whether or not they have already been a patient of the hospital (if calling a hospital directly).
Contacting a private hospital directly will ensure that you receive quality care from an emergency team that has extensive experience dealing with foreign patients. Some hospitals also have interpreters available for languages other than English or Thai.
Our ultimate guide to health insurance in Thailand, looks at a range of different international hospitals across Thailand. By visiting their websites, you will be able to find their private emergency number.
If you take anything away from this article, it should be to save the following two essential numbers in your phone:
Medical emergency- 1669

Private hospital emergency number
It is tempting for many people to put off or ignore questions of medical care while they are healthy, as the world of ambulances and doctors seems separate. But none of us know when the next emergency will occur, and it is essential to be prepared. For more information about Luma and how we can help in an emergency, contact us today.