Thailand's capital is one of the most visited cities in the world. In addition, according to expat.com, Thailand ranks 25th best locations for expats to work and live, thereby making it one of the best destinations for expats or potential expats to seek job opportunities.
There are a number of job openings, ranging from middle level positions to managerial positions and from part-time or full time, to freelance work in diverse industries where remunerations vary, depending on your educational and professional backgrounds. But sometimes the job search can be fraught with frustrations, so here's a guide to help you find jobs in Thailand.
Working in Thailand & Visa Requirements
There are different types of visa required to enter the territory. When it comes to doing business or working in Thailand, they actually require the same visa: the Non-Immigrant B Visa or B visa.
This visa is required for an employer to process your work permit. Once you get your work permit, you can extend your stay in the country for as long as the duration of your employment contract.
The Non-Immigrant B visa has a 90-day validity from your date of entry and is issued to foreign individuals who are going to work in Thailand.
Additionally, keep in mind that a Non-Immigrant B visa is generally issued to those with a degree; otherwise, your visa will be Non-Immigrant O visa. You or your employer can apply for this visa at any Thai embassy or consulate. The visa fee varies depending on where you apply for it, and the processing time is generally two days.
If you already have secured a job before moving to Thailand, you can obtain the necessary documents from your employer and along with the other requirements, apply for this visa at your local Thai consulate or embassy.
---
Job openings for expats in Thailand
1.English/Foreign Language Teacher
Teaching in Thailand is the most common job for foreigners who want to work in the Kingdom. There are plenty of teaching jobs in language schools, international schools, through agencies, and in rural government schools. Almost everyone with a good grasp of the English language can land a teaching job in Thailand.
If you want to teach in international schools, you need a degree, but there are still a number of jobs that do not require a degree. What is essential for being an English teacher in Thailand is your TEFL certification.
There are many companies offering TEFL courses, and nowadays, most of them are taken online. So whether you're in the US, UK, or Australia, you can study a course. If you're in Thailand, you can also choose from various organizations that provide such training.
For a university educated foreigner with teaching credentials, the reward can be a salary package on par with their home country with added living benefits. However, the majority of jobs are far more modest in remuneration.
Those interested in teaching vacancies in Thailand, check out Ajarn – a website dedicated to teaching English in Thailand.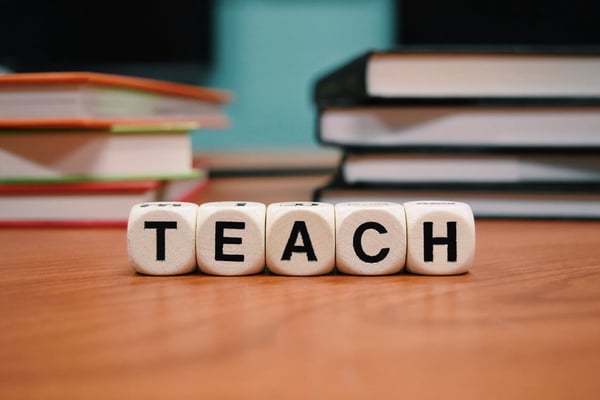 2. Hospitality & Hotels
The hotel industry is second only to teaching as a way for foreigners to live and work in Bangkok. Chefs, musicians, and guest relations staff from all over the world are often seen living and working here. For upper-level positions, many hotel managers are from overseas.
Working in a hotel is quite demanding because of its nature to serve customers and working hours can be long, but the potential rewards are excellent, in a way that you have a chance to do what you are passionate for and a possibility of career development. Salaries vary depending on your position, education, and experiences. Speaking multiple languages may be a valuable asset in getting you a job in this industry.
You can seek for hotel job vacancies at the country's several leading jobs database in Thailand, for example, jobsdb.com, Facebook communities, and LinkedIn. In addition to this, it is worth looking at the individual hotel group websites.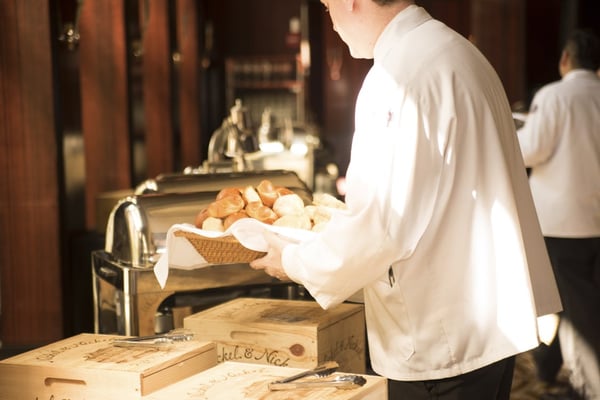 3. Scuba Diving Instructor
For some people, wearing a shirt and tie is no longer an option. If you are looking for more action and adventure on your new chosen path, then life under the sea as a scuba diving instructor might be a perfect fit for you.
Of course, you will need to be fully qualified and accredited as a dive instructor first. There are several companies operating in Thailand but by far the most well-known is PADI. It takes four months to be fully trained, but once you reach Divemaster status you can start earning money by assisting Dive Instructors
The majority of jobs are in beach towns and resorts scattered throughout every coastal province. However, revenue may be modest and seasonal. Find more information at the PADI homepage.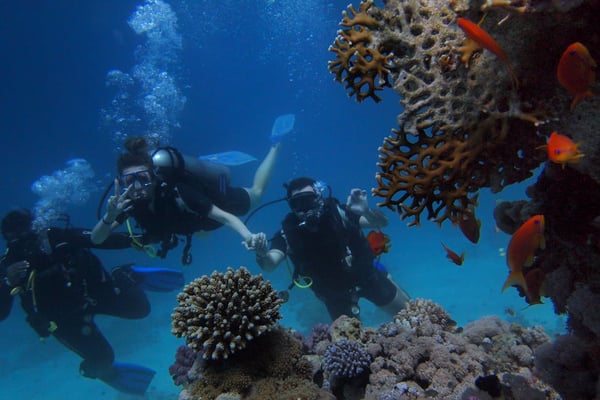 4. Start your own business
Whether it is an IT services company or a bar and restaurant, there are plenty of opportunities to set up your own business in Thailand. The first thing to understand is starting a business in Bangkok requires very good legal representation. For those of you who have a great idea, a clear business plan and enough money to get it started, setting up in Bangkok is as good as anywhere in the world. However, doing business always comes with risks. You can find detailed information from the International Finance Corporation and The World Bank.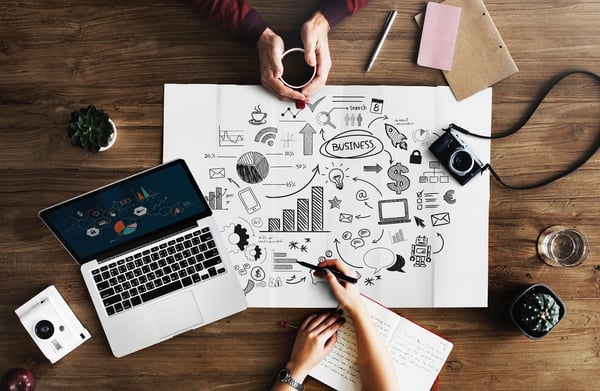 ---
Employee benefits & health insurance
Salaries and benefits vary depending on your position, education, and experience. However, there are mandatory minimum wages that have to be paid to workers of a given nationality within the Kingdom.
Countries in Europe (except Russia and eastern Europe), Australia, New Zealand, USA, Canada and Japan – Baht 50,000
South Korea, Singapore, Taiwan and Hong Kong – Baht 45,000
Countries in Asia (except Japan, South Korea, Singapore, Taiwan, Hong Kong, Cambodia, Myanmar, Laos and Vietnam), Eastern Europe, Central America and South America, Mexico, Russia and South Africa – Baht 35,000
Countries in Africa (except South Africa), Cambodia, Myanmar, Laos and Vietnam – Baht 25,000
In terms of healthcare benefits, basically, those legally-working in the country are entitled for the Social Security Scheme (SSS) which is funded by a monthly salary deduction. Social security holders get free consultations and medication, but consultations are usually very brief and medications limited to generics. Some expats then prefer to rely on private health insurance that also has comprehensive healthcare network across the country.
Good news for expats, in the wake of healthy workplace awareness in the country, most companies both local and international offer good healthcare benefits and interventions for wellbeing at the office, according to the survey among Thai employers by Rand Europe.
Advantages & Disadvantages of working in Thailand
Thailand is typically more affordable than most expat's home countries and it is easy for expats to set up and find accommodation, according to HSBC's Expat Explorer Survey. Thai law also allows foreigners to outright own condominiums.
When getting into business, the start-up scene in Thailand is exploding, backed by ever-improving infrastructure. Local Thai companies often look for experienced foreign professionals who can bring international knowledge into their daily operations.
Besides getting lost down streets with no-name bars or slinging your body through a silky rooftop lounge, there are plenty of activities to fill downtime that don't involve regret-laden hangovers. Good food, natural attractions, entertainments will make your life in Thailand more enjoyable.
Language barriers can be a slight issue in certain circumstances, however, most expats manage to get by easily enough by learning a few of the basic words and phrases that can be used in daily life. Thai people are often very forgiving and appreciative of people who try to speak the local language and there are plenty of Thai language courses available.
In summary, with any move to a new location there are advantages and disadvantages but Thailand is a very popular location for expats who are looking to get away from their home country- both in terms of culture and activities for business and job prospects.
Wherever you decide to post up in Thailand, it's important that you have comprehensive medical insurance to ensure you're in the best health to find work. Luma's consultants can help you find a plan to suit you today.