The outbreak of the Covid-19 has impacted everyone on the international level. It is understandable that during times like this, everyone may feel afraid, worried and anxious by the regular change alerts and media coverage about the spreading of the virus.
Today, people also look for health insurance to assure that their health gets covered in case of an unlikely circumstance of such a virus infection. And if you are looking for coronavirus insurance in Thailand, here are a few plans offered by reputable Thai insurers.
At Luma we offer health insurance plans to cover all your needs including Health Insurance Policy with a minimum medical coverage of 100,000 USD that you may need if you plan to come to Thailand
Luma Thailand Pass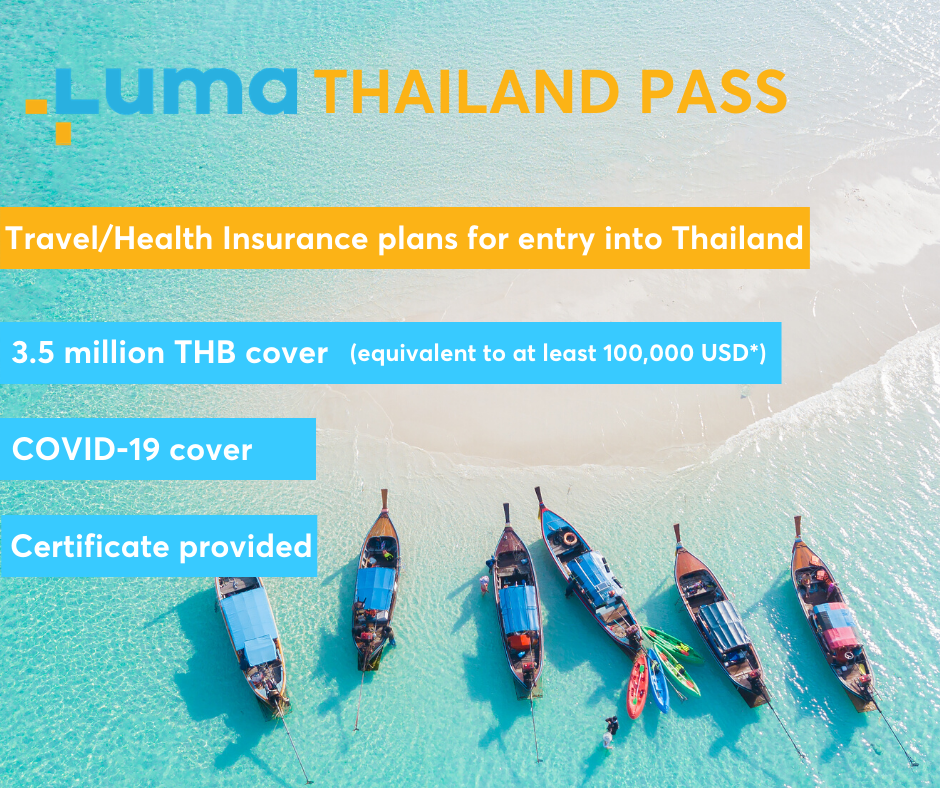 Travel insurance plans designed to meet the health insurance requirements for visitors wanting to enter Thailand during the COVID-19 pandemic.

All plans offer:
- Cover up to 3.5 million THB (equivalent to at least 100,000USD)
- COVID-19 cover

A certificate will be provided to facilitate applications for the Certificate of Entry (CoE), as well as to present to relevant authorities when departing/arriving for Thailand.
Applying is easy and a certificate can be provided in 4-5 business days. Premiums start from 2,800THB per policy. Simply submit the form in the below link to get a quote:
https://info.lumahealth.com/thailand-pass-quote
Covid-19 Dhipaya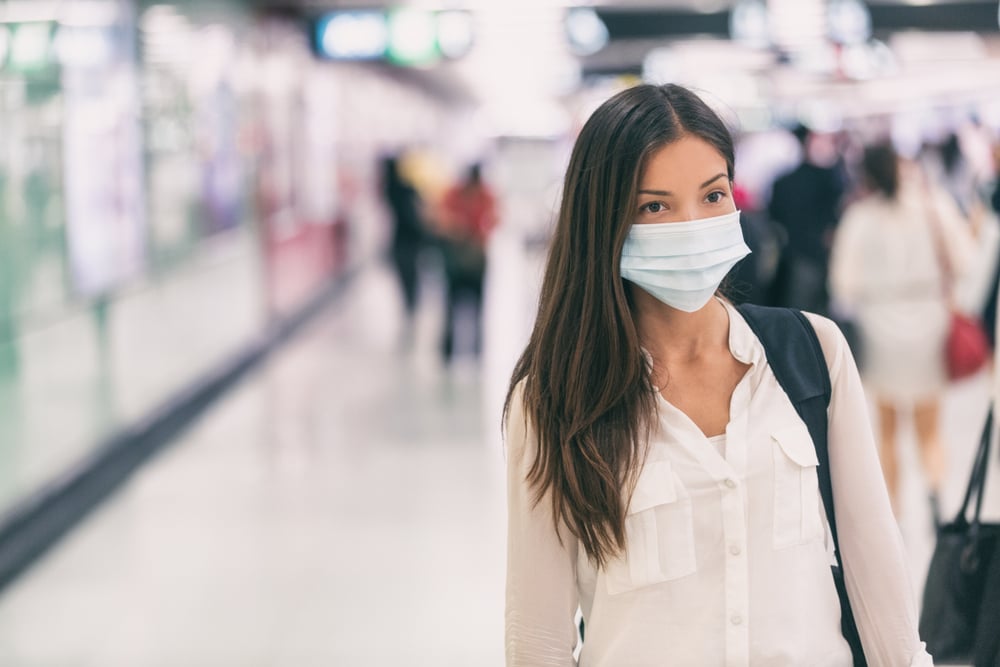 Covid-19 Dhipaya's coverage includes:
Coverage for the critical illness stage of Covid-19 up to 1,000,000thb.
Coverage for hospital expenses due to Covid-19 up to 100,000thb.
Starting from: 450thb/year
Who can apply?
People (Thai and Foreigners) whose residence is in Thailand.
Terms of Conditions:
Insurable age is 1-99 years old
This policy will not cover a person who has "Coronavirus Infection (Coronavirus) (2019-nCoV)", or suspected of having 2019-nCoV, including any complications that existed before the effective date and is not yet cured.
This policy is not applicable to persons who have traveled to China in the last 14 days (from the date of the application).
Foreigners who would like to get this insurance plan must have lived in Thailand for at least 6 months prior to the date of the application.

Visa, work permit or any proof of residency in Thailand is required.
If you are interested in this coverage, please contact our consultant @Luma for further information. Line ID:@Luma
Luma Comprehensive Health Insurance Plan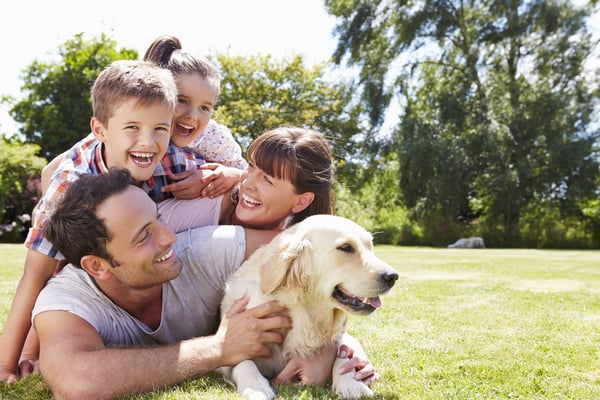 Comprehensive health insurance refers to plans that cover a wide range of health services as follows:
Comprehensive coverage from top international hospitals
24/7 multi-language customer service
Cashless hospital visits in a preferred hospital network
Second medical opinion from an in-house doctor
Coronavirus (Covid-19) coverage as per Policy terms and conditions.
If you are interested in this comprehensive coverage, fill the form below to get a quote.
Get a quote