What is Zumba?
Right now, Zumba is the popular dance exercise to beats of music, just like dance parties or group exercises in which everyone can join and have a fun time. Zumba was developed from Salsa, Flamenco and Latin-inspired dance styles blended together to create a new dance workout that mixes fun, music and exercise into one.
Zumba is a fitness program that combines international music with dance moves. It consists of aerobic and other exercise moves that are done with musical rhythms to make you enjoy yourself while you dance for about 30 minutes per session. This means one session corresponds to roughly 10 tracks of music, which keeps you entertained during the workout without getting you too exhausted.
Reaping the Physical Benefits of Zumba
Zumba can be equated to a form of interval training, which involves cardiovascular exercises that alternate between high and moderate-intensity activities. Incorporating slow and fast dance moves as part of a routine, Zumba is able to help you tone every muscle group in your body, especially your abdominals and back.
It is also able to improve flexibility, balance and posture, which are all vital in preventing injury when performing daily activities. The physical benefits do not end there. Zumba also provides heart-health boosting aerobic benefits, enhances cognitive function, reduces fatigue, improves alertness and concentration, and enables the release of mood-boosting endorphins.
Advantages of Zumba over other exercises
Zumba is an interval aerobic training method that requires full body movement while keeping the heartrate relatively low, unlike standard aerobics workouts, so you don't get tired and you can focus on the music, relax and enjoy.
Also, the old-fashioned workout plans recommend at least 150 minutes of moderate aerobic activity or 75 minutes of vigorous aerobic activity a week. A full Zumba workout, combining moderate and vigorous exercises, only takes about 30 minutes of your time per day. But because Zumba is so much fun, it doesn't feel like a chore and you wanna go again after you finished.
Your body core and legs will benefit from Zumba dance workouts due its moves, jumps and lunges, while hip dances help you strengthen your body and dancing helps your body to become more flexible, agile, and to have much more endurance.
How is this popular?
Zumba has been popular on the global scale recently because it's fun and easy to join, even if you have no experience with dancing and even being bad with tempo is no problem. There are several different kinds of Zumba classes. There are even Zumba classes for kids.
Zumba has become more and more popular in Bangkok since about 2008 when some aerobics instructors wanted to try a new kind of exercise. After massive positive feedback from participants, they spread the word to the fitness community in Bangkok, where it became the talk of the town after a short time. Lately, Zumba in Bangkok is mostly popular among Thai people who want to be healthy. But foreigners also want to get into Zumba in Bangkok but they don't have easy access to information about where to find gyms that offer Zumba classes.
Zumba in Bangkok
There are many gyms in Bangkok that offer Zumba classes and welcome everyone who joins with a smile. So let me introduce some of the best places for you to find Zumba classes and burn your belly fat to ash.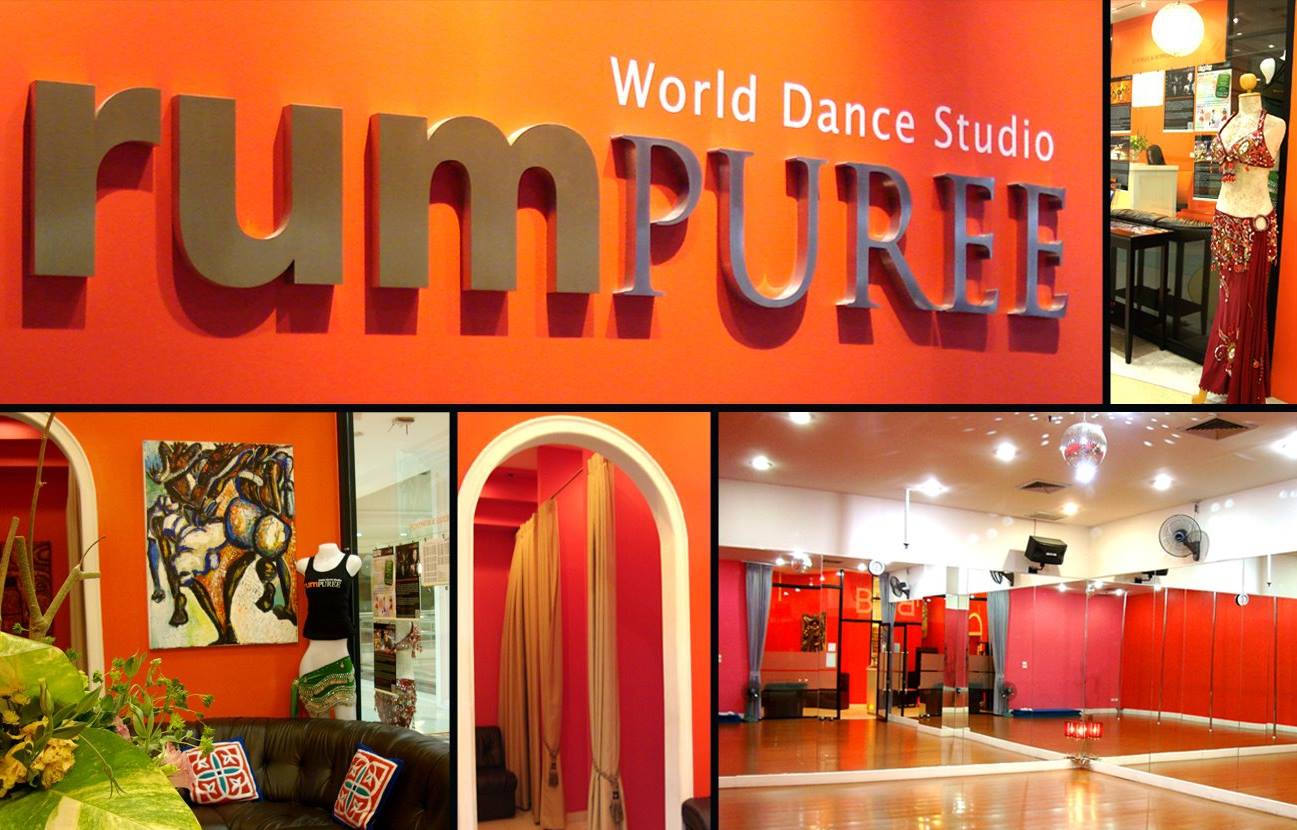 (Credit: rumPUREE Facebook Fanpage)
This studio gathers many kinds of dance in one place at Rumpuree. Zumba is a popular class, so reserving a spot for class takes around a week. Other classes such as Pole Dance, Striptease and Hip Hop are also available here.
Address: Amarin Plaza Studio, Pathumwan. BTS Chidlom station
Contact: 092-204-9655
Address: Asok Studio Jusmine City Building second floor Sukhumvit
Soi 23 BTS Asok station.
Contact: 092-204-9677
Studio Zoom is a great place for dancers be practice their moves but also regular people and kids can have fun with dance classes such as Street Jazz, Contemporary Jazz, Ballet, Funky Dance, Hula Dance and, of course, Zumba.
Address: G floor Bio house building, Sukhumvit soi 39 BTS Phrom Phong station.
Contact: 02-260-0728
911 by JT
911 has 5 dances to choose from. Urbanized, Piloxing, Bolly dance, Hulax and Zumba. Zumba classes are famous and great for all ages.
Address: 911 The Revolution by JT. 56 Prasert Manukitch Wang Hin-Lat Pla Khao Intersection Kaset-Nawamin Rd.
Contact: 02-157-1715
Final Thought
Getting exercise regularly is essential to keep you healthy. However, it is also important to ensure that you get a proper healthcare when you are sick. At Luma, we provide comprehensive health insurance plan with fully tailor benefits.
Contact our consultant today to learn more about us.