After a long process of legalisation and a feasibility study, Thailand has now officially implemented telemedicine programmes at 32 hospitals in rural areas in eight provinces, encouraging adoption of new technologies and remote patient monitoring and medical care.
The programme, a joint effort of the Public Health Ministry and the National Broadcasting and Telecommunications Commission (NBTC), is a vital part of addressing concerns over rising medical costs and inadequate healthcare system access in rural areas.
What is Telemedicine?
Telemedicine, also called virtual care, is the provision of remote clinical services and patient care, via real-time two-way communication between the patient and the healthcare provider, using electronic audio and visual means.
Telemedicine requires no significant outlay other than two things: a web camera, and a secure patient portal that connects the doctor to a secured electronic medical record database online. This ensures safety, the ability to store necessary medical records, and connectivity. Practicing telemedicine can be done via the Government Information Network (GIN) and VDO High definition (HD).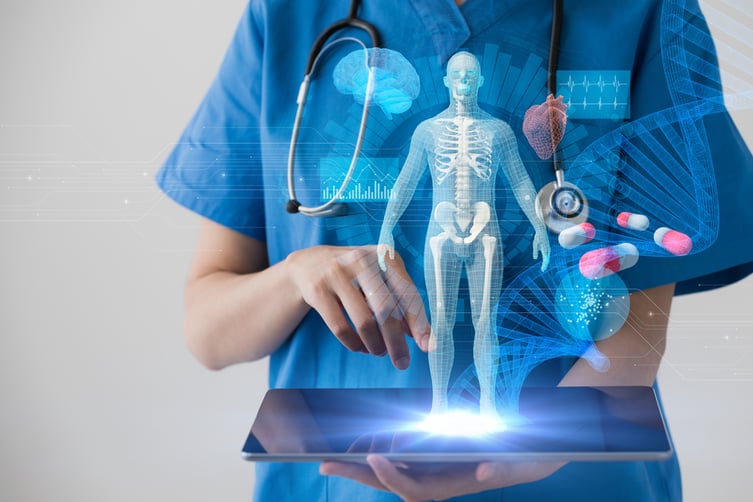 Benefits of Telemedicine
Telemedicine is expected to reduce expenses for both patients and state-run hospitals and help improve access to healthcare services and treatment among people in rural areas. Also, this will help solve the country's shortages of healthcare professionals and well-equipped healthcare providers.
In Thailand, there is only one doctor for every 2,065 people, compared to World Health Organization standards stating that communities should have one doctor for every 439 people.
Why and When do you Need Telemedicine?
When people can't make it to the doctor in person. Health issues can arise at anytime. When you cannot get to a medical facility due to your location, financial means or otherwise, you can request a virtual live video consult from home, at work or while traveling.
When people need care after official working hours. Many doctors work regular office hours, Monday through Friday. But 75% of life happens outside that window of time. With telemedicine, you can meet specialists even late at night or on the weekend.
When people have age or chronic disease related issues. Some patients with diabetes, heart disease, or other chronic diseases may need continued support or may be too vulnerable to travel. Telemedicine will help these people get access to follow-up care or immediate treatment if needed. The doctor can remotely make medical evaluations based on seeing and talking with the patient. If the patient is using wearable health tech, the physician and patients may be able to report vital signs as well.
When people need a second opinion. Second medical opinion is an important additional viewpoint on the patient diagnosis and treatment. Telemedicine with a network of specialist will provide patients alternatives for their treatment approaches.
How can you access telemedicine in Thailand?
Among the participating health providers offering a telemedicine programme, Samitivej, one of Thailand's leading private hospitals, debuts the country's first virtual hospital.
Samitivej Virtual Hospital is an online hospital, providing telemedicine services through mobile devices. Samitivej Virtual Hospital is designed to assist patients and medical staff in communicating with each other in order to offer health consultation in real time. Key focus is to increase customer convenience by offering easier access to the services provided by Samitivej's team of specialist doctors, nurses and multidisciplinary experts.
To access Samitivej Virtual Hospital services, you need to follow these channels and platforms:
For those who have health insurance, please check with your insurance company if telemedicine is included in your plan.
It is still very early for Telemedicine as a tool for delivering medical care, especially in Thailand. It will take at least a few years for patients, medical professionals and governments to adopt new technologies like telemedicine. In the meantime, check if your health insurance company offer second-medical opinion services, that advise you on your treatment and specialist choice. And If you are interested to learn more about hospital in Thailand, check out our complete guide to hospital in Thailand