As the COVID-19 vaccine rolls out across the world, people eager to escape lockdown are beginning to make plans to visit their favourite destinations. No doubt many travellers will be heading for Thailand, the most popular tourist destination in Southeast Asia. Yet with the recent focus on the importance of health, we need to ask ourselves "What vaccines should we get for travel to Thailand?"
Thai law requires visitors arriving from or transiting through countries with a risk of yellow fever to hold a vaccination certificate for this mosquito-borne disease. However, the Centers for Disease Control and Protection (CDC) suggests that travellers staying in Thailand for more than a few days or heading to remote rural areas should get the following travel vaccines:
Hepatitis A (for everyone over one year old)
This infectious virus, often caused by contaminated food or drinks, leads to jaundice (yellow skin and eyes) and liver disease.
Hepatitis B (for all ages)
This virus also brings about liver disease and while it is less common than hepatitis A since it is only transmitted by coming into contact with the bodily fluids of an infected person, it is also more dangerous.

Typhoid
This disease is usually caused by contaminated food and water, so the vaccine is particularly important for anyone planning to sample unusual Thai food such as fried bamboo bugs and dancing shrimps.

Japanese encephalitis
This vaccine is recommended for anyone planning to go off the beaten track, where mosquitoes can transmit this debilitating virus.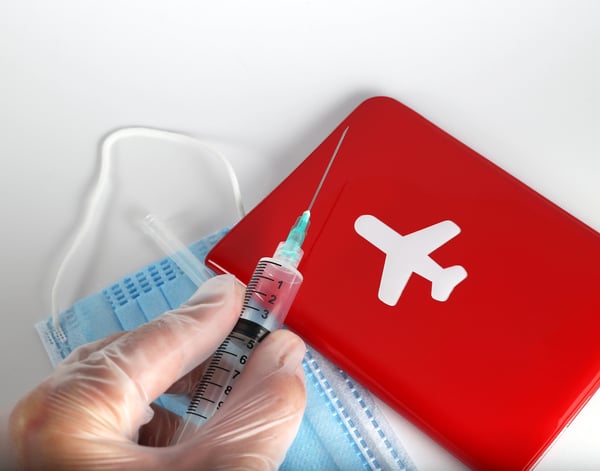 Mosquito-borne diseases, including malaria and dengue, are certainly a concern for visitors to Thailand. For more detailed information on this, check out our article about Mosquito Borne illnesses: Malaria and other common deadly viruses in SEA.
As Thailand is a tropical country, some conditions such as food poisoning can deteriorate rapidly. Since it's always better to be safe than sorry, spend a few minutes learning about other health issues that might spoil your holiday with our Guide to Common Diseases in Thailand.
Given the rapid development of a vaccine for COVID-19, we might soon see it added to the list of required or recommended vaccines in Thailand, which is one of the countries least affected by this global pandemic.