Since 1st July 2021, the Royal Thai Government has officially endorsed measures for Phuket to reopen for fully vaccinated international travellers without quarantine requirement, the Phuket Sandbox.

However, all domestic flights from Phuket serving passengers traveling in and out of Bangkok and other dark-red zone provinces were banned from 21 July 2021, following the announcement from the Civil Aviation Authority of Thailand.

So what are the options to travel from Phuket to Bangkok without a direct domestic flight?
1. Air: Let's fly to find Bangkok!
You can't get a direct flight from Phuket to Bangkok, it doesn't mean there's no other solution by air travel.
You can fly from Phuket to Pattaya with Nok Air, although flights may not be available every day.
From Phuket to Pattaya by air: 1h30 - 6,000THB - Nok Air
Pattaya to Bangkok by private van: 2h30 - 3,500THB - Easia Travel
Total price: Around 10,000THB
Time: About 4 hours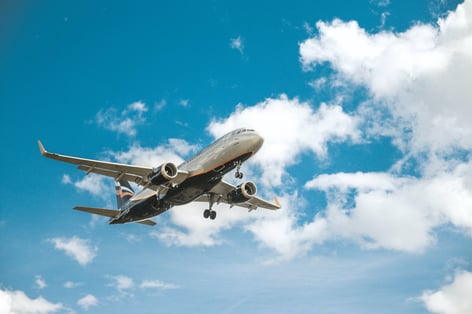 2. Train: Rail your way!
Getting to Bangkok from Phuket is not easy as there is no train station on the island of Phuket.
You will have to be patient and take the taxi then the train. Here is the summary of your trip:
From Phuket to Surat Thani by taxi: 4 hours - 4,000THB
From Surat Thani to Bangkok by train: 12h30 - 500 / 800THB
Total price: 5,000THB approximately
Time: Around 4h30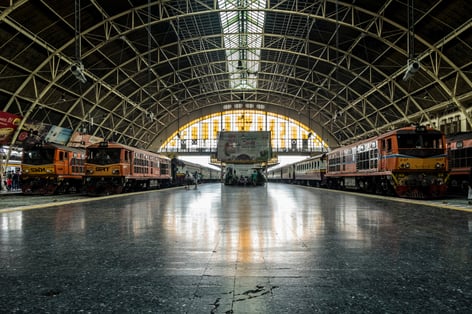 3. Route: Discover Thailand on the road!
There are several options for the road, so the choice is yours. The distance is about 820 kilometers, so we encourage you to take many breaks along the way to reduce the risk of accidents.
By bus: Sandbox Express Bus, Long but inexpensive
This bus service from Phuket to Bangkok's Suvarnabhumi Airport is only for international travelers under the Phuket Sandbox program and their family members. Launched in early August, the service was to cease operating on 16 August, 2021, but has now been extended until at least 30 August, 2021.
The Sandbox Express Bus will continue to operate every Monday, Thursday and Saturday. It leaves Central Festival Phuket at 05.00 Hrs. and PTT Thalang at 05.30 Hrs. and arrives at Suvarnabhumi Airport on the same evening at around 21.00 Hrs.
The fare is 1,800 Baht per person. Travelers must make bookings through the SHA Plus Manager at their hotel. Reservations must be made before 12:00 Hrs. One day prior to travel.
When booking the Phuket Sandbox Express, passengers will need to provide the following information:
Email address /telephone number.
Destination (either Suvarnabhumi Airport or destination province).
Flight number (if applicable).
Flight date (if applicable).
A negative test by an RT-PCR or Rapid Antigen test no more than 72 hours prior to departure (if not a Sandbox guest) OR a valid 'Release Form' if a Sandbox guest.
A scanned copy of the passport, Immigration stamp, and Immigration number.

By car: Rent a car in Phuket (you must be at least 26 years old and have a Thai or international license)
12h30 approximately - 8,000 to 12,000THB approximately - Avis, Europcar

By a private van: Comfortable option with minimum hassle - this service is provided by our partner Easia Travel
The private van will pick you up directly from your hotel or villa in Phuket and take you wherever you want in the comfort of a 6-seater van!

By motorbike: For people who like long ride with a motorbike
From Phuket to Bangkok: around 14 hours

By bike: Ready to get on your bike and cover the miles?
From Phuket to Bangkok: around 5 days
Note: Thailand does not have a bike path from Phuket to Bangkok. We advise you to be careful at all times and take regular breaks.

Walking: Yes, you read that right, walking is possible!
From Phuket to Bangkok: around 7 days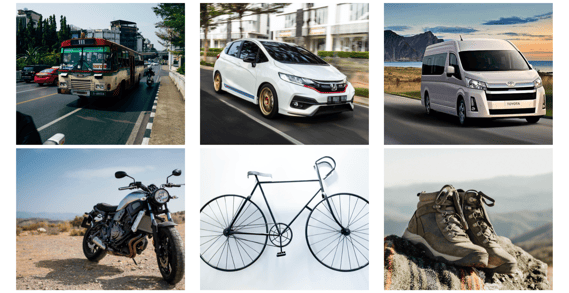 So, How will you travel from Phuket to Bangkok?
We would like to thank our partner Easia Travel for their contribution.
Do not hesitate to contact them for your next trip at sales-thailand@easia-travel.com
Please note that the information is up to date as of 19 August 2021, subject to change due to changes in regulations by the government.
Please note that the prices are for information only and subject to change.