With numerous documentaries investigating the meat industry's effect on the planet and a flurry of health plans promoting meat-free lifestyles, combined with an influx of vegetarian restaurants appearing in Bangkok, reducing your meat intake has never been more widely encouraged, nor as straightforward as it is today.
Let's explore why and how we might start to introduce a vegetarian diet into our lifestyles.
Besides claims that reducing meat production might have a positive impact on climate change, studies show that cutting your meat intake might benefit your health too. According to Harvard Health Publishing, people with vegetarian diets are less likely to develop heart disease, cancer and diabetes. This is due in part to the reduction of eating processed meat, which tends to be high in salt and fat, but also because of the kinds of vegetarian foods that people eat to replace it. Vegetarian diets tend to emphasise fruits, vegetables, grains, beans, legumes and nuts, which are high in fibre and vitamins and lower in saturated fat and cholesterol. Focusing your diet on plant-based ingredients like these may result in lower blood pressure and a lower body mass index.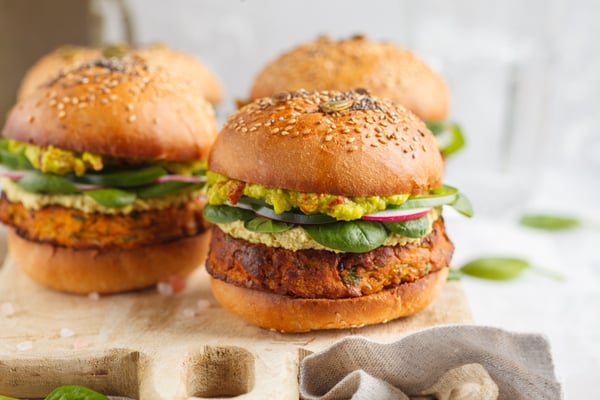 Of course, it's important to remember that a diet of margarita pizza and French fries is technically meat free, so balance is the key, and ensuring you're replacing meat with a full range of healthy ingredients that contain all the nutrients you need is essential. The sources of protein we get from meat, for example, can be supplemented with pulses like lentils; iron can be found in leafy greens and, if you're looking at cutting out dairy too, there's calcium in soy milk, flour and cereals.
---
If you're considering getting creative with your diet, exploring what substitutions you could make and the health benefits that you might reap, why not ease yourself in with our top five tips for cutting down on your meat.
Reduce

: Start by simply cutting your portions. If you're preparing a dish containing meat or fish, don't make it the focus. Use less than normal and include another, plant-based ingredient in its place.
Cut

: Choose one day in your week to be meat free. That's already a 15% decrease in your meat intake and a good way to gauge how the diet change makes you feel. As you grow in confidence, try cutting down to only one meaty meal per day, and so on.
Bulk: Avoid hunger pangs by ensuring you're getting everything you need from other ingredients. Rely more on lentils, beans, grains and vegetables rather than on meat. Put an extra carrot in your Bolognese or some nuts in your super salad.
Replace

: Beat your meat cravings by including meaty textures like aubergine, mushrooms and tofu, and umami flavours like soy sauce in your cooking.
Research

: There's plenty of information online about vegetarian recipes and diets, but you can also get inspiration when you're out and about. Explore the plant-based options on menus or opt for a vegetarian restaurant for your next dinner date to see what's possible.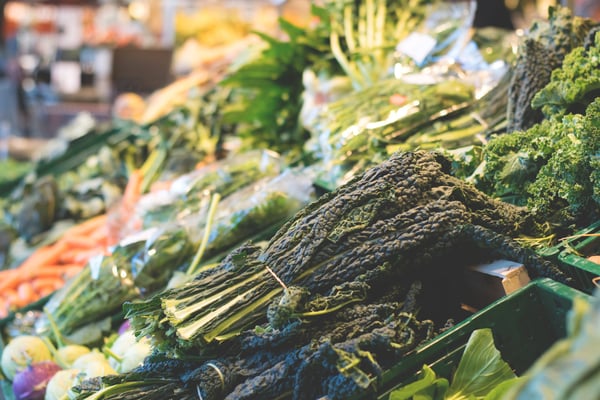 ---
With that in mind, we've rounded up five noteworthy vegetarian restaurants in Bangkok, where you can kick off your meat-free journey.
May Veggie Home: On Ratchadapisek Road, right by Asok intersection, you'll find a completely plant-based menu at this no-frills, cosy spot, starring colourful salads and Thai favourites.

Broccoli Revolution

: On the corner of Sukhumvit and Soi 49, this lush green oasis serves up international dishes, rice bowls filled with super foods and fresh juices to keep you energised.
Veganerie: Hidden behind Benjasiri Park, this picture-perfect cafe focuses on all-day breakfast and brunch, plus bakery and desserts, none of which are made with any animal products.

Ethos

: Just steps from the buzz of Khao San Road, find Thai and Indian dishes and a few western favourites as well as kombucha and lassies.
---
Healthy eating isn't just about avoiding meat, but ensuring a balanced diet is key. Maintaining a good diet is just one part of your overall well being. With comprehensive health insurance, Luma can help ensure you get the cover you need for your healthy lifestyle. Get in touch today.