Thailand is a hugely popular tourist destination, as it is home to spectacular natural beauty, from the cool mountainous North, to world class diving in the South. Not only that, but Thailand is a favourite destination for medical tourism. Every year millions of people flock to take advantage of Thailand's modern healthcare facilities, state-of-the-art equipment and top-notch surgeons.
Why is Thailand one of the world's top cosmetic surgery destinations?
The reason medical tourism is so popular in Thailand is due to the massive investments made in the medical infrastructure, world-class accreditation of the hospitals and board-certified doctors teams. This has led to extremely high standards that are envied the world over. With prices of surgery procedures averaging 60% less in Thailand as compared with the USA, it is a great option if budget is a significant factor.
For sure, people are attracted by the more reasonable cost of treatment, but low cost would be absolutely nothing without the testimony of previous patients concerning their real satisfaction with the service.
The information below may give you some ideas about prices and how to find the right place before your decision for having cosmetic surgery in Thailand.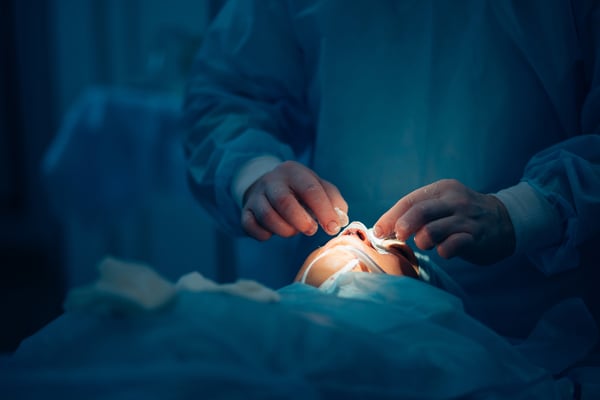 ---
Breast Augmentation
How much does it cost?: $1,000-$10,000
Also known as augmentation mammoplasty or breast augmentation, breast enlargement in Thailand involves using implants to volumize, tone, firm and enhance the attractiveness or appeal of the entire breast area. You should do lots of personal research to ensure that you will be happy with the end result.
In the procedure, you will be admitted for 1-2 nights, after which you may go back to your hotel. You may do some shopping and sightseeing while waiting for your follow up schedule, but take care not to do any lifting, swimming and other strenuous activities.
Some risks of surgery include bleeding, adverse response to anesthesia, infection, delayed healing, asymmetry, nerve injury, numb areolae and nipples, contractures or keloid at incision site, contracture around the implant, rippling of skin over some parts of the implant, leakage, and need for revision surgery.
---
Rhinoplasty
How much does it cost?: $500-$2,000
There is no doubt that a nose job is one the most popular and widely performed cosmetic procedures around the world. Along with the obvious improvement in appearance, a rhinoplasty can help you overcome health problems caused by an abnormal nose structure. In some cases, people dealing with breathing problems are able to overcome the problem by opting for a rhinoplasty.
However, like other surgeries, there are risks that you should be aware of. You may experience bleeding and hematoma, infection, poor healing of incisions, change in skin sensation, temporary or permanent damage to deeper structures - such as nerves, blood vessels, etc. So, make sure that you consult your surgeon before the surgery for proper prevention and post-surgery treatment.
In Thailand, rhinoplasty prices vary to different methods, including nose implant surgery or augmentation rhinoplasty, nose reshaping, and nose implant removal. Yet, prices are considerably lower than many western countries, making the procedure one of the most sought-after treatments with overseas patients.
---
Abdominoplasty (Tummy tuck)
How much does it cost?: $2,500-$13,000
An abdominoplasty or panniculectomy, or commonly known as tummy tuck procedure is a cosmetic surgery that removes excess fat and skin from the middle and lower abdomen for the purpose of tightening the wall muscles ultimately enhancing the appearance of the abdominal section of the body.
Before you decide to have a tummy tuck, you should think carefully about your expectations as well as possible risks, and discuss them with your surgeon. Possible tummy tuck risks may include unfavourable scarring, bleeding (hematoma), infection, fluid accumulation, poor wound healing, skin loss, blood clots, numbness or other changes in skin sensation, and anaesthesia risks among others.
Full wound maturation and final results will gradually occur over 6-12 months. You will stay an average of 3 days in the hospital. 7-10 days after surgery, you need to come back for a follow-up check and removal of stitches.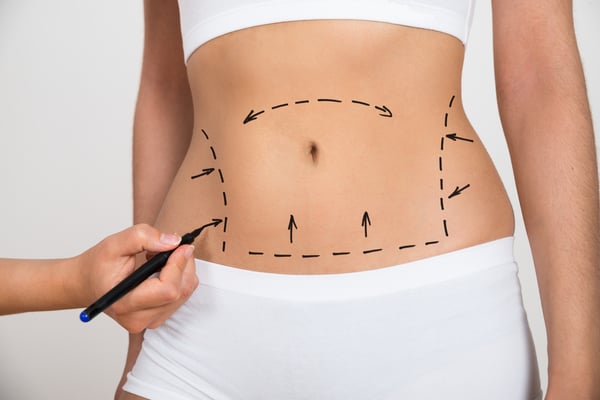 ---
Rhytidectomy (Facelift)
How much does it cost?: $1,500-$9,000
Technically known as rhytidectomy, a facelift is a cosmetic procedure to improve visible signs of aging in the face and neck, such as:
Sagging in the mid-face.

Fat that has fallen or is displaced.

Loss of muscle tone in the lower face may create jowls. Jowls refer to the loose skin or folds of fatty flesh under the chin and around the cheeks or lower jaw.

Loose skin and excess fatty deposits under the chin and jaw can make even a person of normal weight appear to have a double chin.
It is important that the surgical incisions are not subject to excessive force, abrasion, or motion during the time of healing. Avoid wearing any clothing that must go over your head. Your doctor will give you specific instructions on how to care for yourself.
The surgery usually takes 1-2 hours for each area. Allot at least 10-14 days for consultation, surgery and follow-up.
---
Liposuction
How much does it cost?: $500-$2,500
Liposuction removes excess fat under the skin but it will not remove the fat inside the abdominal cavity. Thus, if you are overweight, you can expect to have a slimmer, but not completely flat, belly.
The degree of post-surgical soreness will depend on the number of areas done. Limitation of physical activity must be observed for about 4 weeks. Full wound maturation will gradually occur over 6-12 months.
Some risks of surgery include bleeding, adverse response to anaesthesia, infection, delayed healing, fat necrosis, nerve injury, skin contour irregularities, sagging of skin, keloid at sites where the liposuction tube is inserted, and need for revision surgery.
---
Top hospitals in Thailand for plastic surgery
According to reviews on medical quality, surgeon expertise, and patient's satisfactions, top-rated hospitals and clinics for cosmetic surgery in Thailand are (in alphabetical order):
One of Bangkok's only internationally accredited independent cosmetic surgery clinics, Kamol is best-known for its extensive work in sex-reassignment and related procedures. Face, body, skin and anti-aging work is also performed here in a modern, professional, warm setting.
This independent facility focuses on celebrity makeovers and Korean-style cosmetic treatments. Top doctors also provide all the popular traditional surgical and non-surgical interventions for face, body and skin.
Since 2007, its elite team of internationally trained professionals has focused on a holistic approach to beauty, using the latest technologies and techniques, especially for breast enlargement. Doctors and surgeons are certified members of the Oriental Society Of Aesthetic Plastic Surgeons (OSAP) and the International Society Of Plastic And Reconstructive Surgeons (ISPRS).
One of the oldest and most respected full service Thai hospitals (established 1979), Samitivej's Sukhumvit location houses its venerated Plastic and Cosmetic Surgery Institute. Also JCI-accredited, the center offers a wide array of procedures, as well as package pricing on commonly requested treatments, including breast work, tummy tuck, nose job, facelift, liposuction and more.
Yanhee is a JCI-accredited multi-disciplinary medical center in the heart of Bangkok. It is best-known for its top-flight surgeons and moderately priced cosmetic surgery.
---
To ensure utmost safety for both your investment and your own health condition, the Ministry of Public Health of Thailand offers practice guidelines and services for those interested in plastic surgery to check and verify if surgeons and clinics are certified and endorsed with practice medicine permission by the Medical Council of Thailand or if they are already registered with the Society of Plastic and Reconstructive Surgeons of Thailand. Therefore, if you are not sure about the clinics or want to get more information about individual surgeons, you can check it out beforehand. There are also booking websites such as GO.CARE that help you compare prices, read patient reviews and request quotes.
For any type of major surgery it's important to have comprehensive health insurance. To help you find the best health insurance in Thailand we've created the 'Ultimate Guide to Health Insurance'.
Check name and surname of surgeons: www.tmc.or.th/check_md/
Check clinics and hospitals: http://privatehospital.hss.moph.go.th