Getting regular, comprehensive check-ups is an important part of staying healthy and keeping up to date on your wellbeing. While we maintain our health with a balanced diet and regular exercise, it helps to be aware of our physical health in order to detect any potential problems early and maintain peace of mind.
As modern medicine progresses and life expectancy increases, we want to ensure quality of life for our later years and a yearly medical check up is an investment in your future health and wellbeing. A check-up helps you to understand your strengths and weaknesses, any possible issues relating to family history or lifestyle and can allow your doctor to advise you on any necessary lifestyle tweaks.
During an annual health check at your hospital, your doctor will cover a range of tests to detect common and potential problems or diseases. The idea is to keep a regular eye on things like blood pressure, blood sugar levels and cholesterol, as well as cardiovascular fitness and organ health in order to detect and cure any potential problems early, before they become serious. Tests may vary according to age, gender and history and a customised annual health check-up is recommended to ensure those things are taken into consideration for you personally.
For women, a cervical screen, or Pap smear, should be undertaken every three years from the age of 21 and a breast exam with mammogram and ultrasound from the age of 40. For men, a check up on vitals signs, a chest X-ray and blood tests are recommended every two year from the age of 30.
From the age of 50, an annual, personalised and comprehensive check-up is recommended with more regular checks for anything that puts you "at risk". The customisation should take place before the check-up, taking a detailed questionnaire and your medical history into account.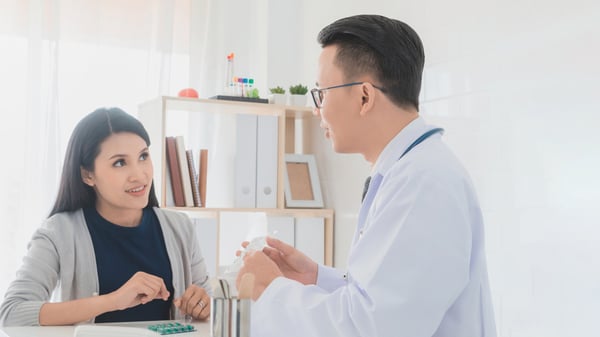 Thailand's hospitals offer a range of personalised health check options and your doctor will be able to advise on what should be included in yours. To ensure a health check is included in your personal self-care routine, Luma offers health insurance solutions that include an annual health check packages. If you choose a health insurance plan that does not include the health check as standard, you can take advantage of a special rate on health checks at our preferred partner hospitals. Get in touch with our friendly advisors to discuss the best option for you and your family.